We are looking for the industries best and brightest to join our professional staff.
If you are looking for less than 40 hours a week, are not motivated by making bonuses and earning paid vacation time please don't apply. If you expect the bare minimums in life this is not for you, if you get stressed out easy, can't clear a back ground check, buckle under pressure or want snow days in July please don't apply. If you are still reading this and looking for a challenging and rewarding career working with hardworking, competitive people like you please contact us at CampaignHQ.
We will have a record-setting 2020 election cycle at CHQ and we're hoping you or someone you know will want to be a part of our success.  We're looking for someone who loves the extremely fast pace of our business, is well organized, and detail oriented.
It's hard work, but a whole lot of fun. In addition to being the Best Conservative Call Center in America, we're quickly becoming the leader in P2P texting with our signature product: conTEXT. There's never a dull moment, and you'll be at the heart of it all. What's the right fit for our team and culture? Someone who is serious about their mission, but will still take part in our practical jokes.
Regardless of age or experience, someone loves to learn new things and meet new people. Someone who isn't hung up on bureaucracy and job titles. You can check out the job description here: http://bit.ly/2OoIi8B Or feel free to call or email me.
What are you waiting for?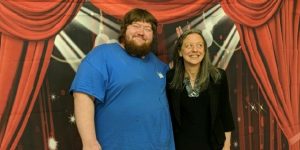 Nicole Schlinger