As we're nearing Election Day, 2018, I've decided to share a few past posts that are still relevant today. These insights from the Campaign Headquarters team provide a great look at the work we do to advance the conservative cause each and every day.
"It Makes A Difference" was originally posted in 2017 after the Republicans lost the fight defunding Planned Parenthood. We took Sen. Lindsey Graham's advice (noted below) and started our efforts earlier and saw a monumental victory for the pro-life movement.
I hope you enjoy these flashback posts as much as I do.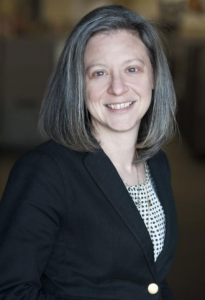 -Nicole Schlinger
The best part about working at CampaignHQ is the assurance that we are making a difference.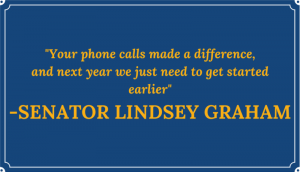 We work with a whole host of amazing clients and to pick one as my favorite would be impossible, but to put together a shortlist would not.  On that short list would be The Susan B. Anthony List (SBA).
Not only are they great people to work with but they are difference makers. They are always the first pro-life group to jump into action when a legislator needs to hear from his or her constituents.
I believe SBA is one of the most impressive and action oriented pro-life groups in the country. They are gearing up for the elections by preparing to target vulnerable pro-abortion senators. In fact, they have already knocked on more than 100,000 doors in the targeted states.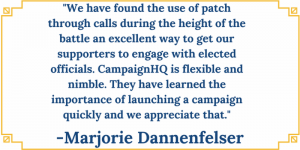 Recently, Senator Lindsey Graham did a microforum with SBA.   During the microforum Senator Graham discussed the next steps for defunding Planned Parenthood. We were thrilled to hear him speak these words, "Your phone calls made a difference, and next year we just need to get started earlier."
The President of The Susan B. Anthony List, Marjorie Dannenfelser, had kind words to say about CampaignHQ Patch Through Calls as well,  "We have found the use of patch through calls during the height of the battle an excellent way to get our supporters to engage with elected officials. CampaignHQ is flexible and nimble. They have learned the importance of launching a campaign quickly and we appreciate that."
So if you do want to be a difference maker, consider giving us a call to launch your patch through calls, because after all – your phone calls make a difference!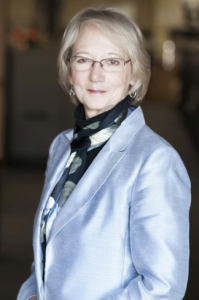 -Marlys Popma, Senior Campaign Director, Campaign Headquarters