We have a great, brilliant team at CampaignHQ – have you heard me mention that before?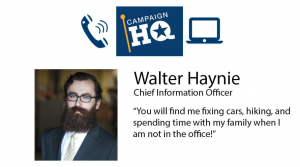 For today's Fun Flashback Friday post, I'm sharing this expert analysis from Walter Haynie, CHQ's Chief Information Officer.
A lot of buzz has been generated by the recent study on the persuasive effects of campaign contact, authored by UC Berkeley political scientist, Joshua Kalla and Stanford professor David Broockman. If you haven't seen it, here is the full 166 page study including data on 49 field experiments. Below is a more lunch-time digestible summary.

The media went nuts on this one, with headlines like, "The End of Political Campaigns As We Know Them?" and "Traditional Campaign Tactics Are Basically A Waste Of Time."  Not surprisingly, the headlines ignore large swaths of the authors' findings: voter contact works to persuade voters, but only when it's done right.  
You can read the full post with Walter's great insights here. 
Have a great weekend,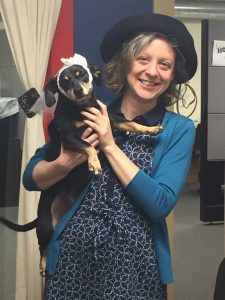 Nicole Schlinger