I'm doing another throwback post in honor of the original CampaignHQ headquarters being sold, this one takes place in 2002.
If you worked in Iowa Republican Politics in 2002, and didn't quit, congratulations. You survived the worst cycle ever. Our candidates for Senate and Governor went down in flames. The infighting was fierce. And there was more than enough blame to go around.
The 2002 cycle was the first time I saw a real Kate Spade New York bag in person. I thought a bag like that might cheer me up that miserable year. Then I saw the pricetag. It would be more than a decade until I'd own one.
The high point of 2002 was meeting Mark Havlicek. He had just sold his business, and I saw in him everything I wanted to be one day. He renegotiated a contract for me where the client had been taking advantage and I was too inexperienced to call him out. If Mark gives you advice … take it.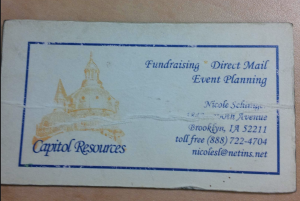 In December 2002, I answered a newspaper help wanted ad looking for "event organizers." I figured my big-time political experience would impress them. Turns out they wanted people to do supermarket demonstrations for Listerine Pocket Packs. But it paid $100 a day … and the lights at 700 E. Pleasant don't just keep themselves on. So I did it.
And then, when it seemed like it couldn't get worse, it did. A new fundraising firm started picking off my current and prospective clients one by one.
So needless to say, 2002 was not a very good year. But it's a good thing 2002 happened.
Stay tuned…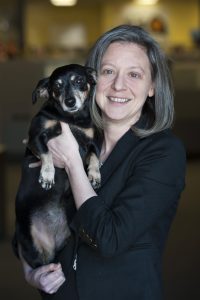 Nicole Schlinger