If you're not my friend on Facebook, you might not know that we recently sold the original HQ for Campaign Headquarters.  This was our one and only office from December 1999 – July 2011. 
As we got ready to say goodbye, I thought it would be fun to share some of the highs and lows of how we got here.
The first visitor to 700 E Pleasant was none other than Jeffrey Robert Boeyink. It was early December 1999. We hadn't officially moved in yet, but he heard I'd moved out of the extra bedroom and wanted to check out the new place.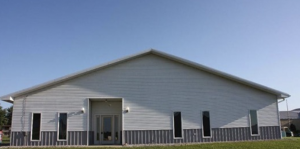 When he arrived, the phones weren't working. We had four (yes FOUR) landline phones and instead of ringing through the central phone system, they would randomly ring in different offices. So I had to run from room to room picking up the phone, taking RSVPs for upcoming house parties.
The #CHQ bank account was opened on 2/1/1999 with a small check from our first paying client, Iowans for Tax Relief, because folks like Jeff, Steve Grubbs, and Ed Failor Jr were willing to take a chance on 24-year old me.
On the day of Jeff's visit, I was still more than three years away from taking my first paycheck.
I'll be posting these flashbacks the next several posts – I hope you'll tune back in. Drop a comment if you have a fun memory of our old place.
Thanks for reading,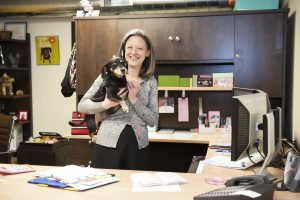 Nicole Schlinger