The team at CHQ recently hosted a webinar – How to Effectively Communicate During a Pandemic. I wanted to share some of the information with you, hopefully it's useful for you and your team.
We have posted the full Webinar on YouTube, in case you missed it or want to go back and reference a few points. But I also posted a few short clips below to check out.
I wanted to provide you with a brief recap, starting with the Four Ways to Make the Most of the Opportunity.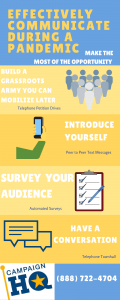 1. Build a grassroots army now that you can mobilize later. Telephone petition drives are great for this – call voters, ask them to add their name to a petition. For those who agree, we collect their email address and ask them to volunteer. Right now, you have people's attention and you can capture their information to build your supporters. (Watch short webinar clip here).
2. Introduce yourself. The best way to do this is through is peer to peer text, where you can have a two-way conversation with a voter at their convenience. You can also push a 20 second TV commercial directly to the voter's phone, giving them a better glimpse of who you are. (Watch short webinar clip here).
Peer-to-Peer texting can help you safely collect enough signatures to get your name on the ballot.
3. Survey your audience. Use automated surveys (which are inexpensive and fast) to gather critical data on your audience. You can weed out disconnected phones and make the most of your volunteers' time when it's time to start doing campaign calls.
4. Have a Conversation. Telephone Townhalls create a large audience and are always a great resource when trying to update your voters on quickly changing information.
Give me a call or drop me a line if you have any questions or we can get to work on a project for you today.  1-888-722-4704 or nicole@chq.us.
Thanks,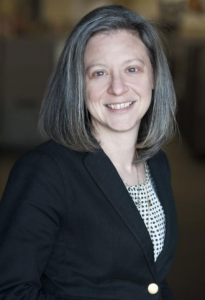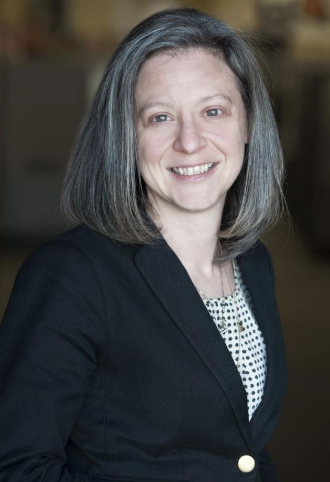 Nicole Schlinger