If you remember, the team at CampaignHQ was recently awarded a few Pollie Awards.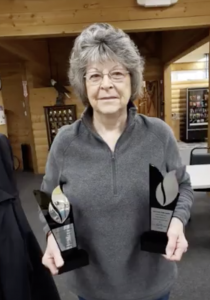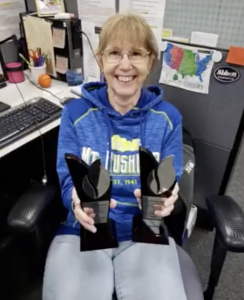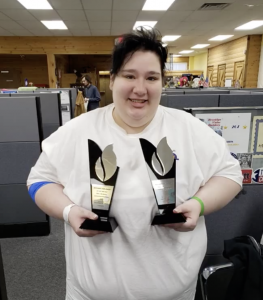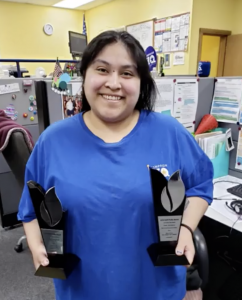 I thought it might be fun to take a look at one of our award-winning campaigns.

With Beto O'Rourke out-raising Ted Cruz nearly 3-to-1, Senator Cruz needed to find new ways to reach his current and prospective donors with an urgent appeal to fight back.
For most of the summer months and on through September, too many donors were complacent about the threat posed by Beto O'Rourke. Nearly 100,000 Presidential campaign donors still had not renewed support for the 2018 Senate run. After seeing positive results (300-400% ROI) on renewing lapsed donors using P2P text messaging, the campaign kicked into full gear using this new communication tool to raise money from the house file. From the first P2P text message / fundraising solicitation sent by the Cruz campaign in late August through Election Day, the campaign raised $876,000. Results increased when using MMS and GIF's. This house file appeal – the first to include a picture – was sent to just over 80,000 current donors with cell phones.
The success of this message prompted the campaign to double the number of P2P text messages sent in the final 7 days.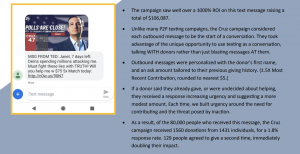 So, what can our award-winning team do for you today?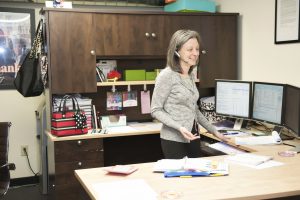 Nicole Schlinger