It's no secret, the CampaginHQ team is a big fan of dogs – who isn't? Welcome to our new series – Workin' Like a Dog. We're taking a fresh look at how CampaignHQ can deliver your message and help you win.
Today we're workin' like basset hounds!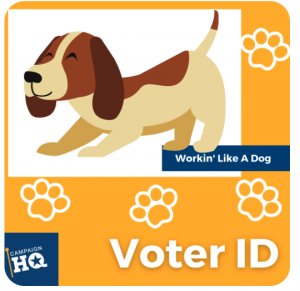 Everybody knows that basset hounds have keen noses and are known for being search dogs. This is just like Voter ID calls that help you "sniff out" the voters you want to turnout to the polls. 
Voter ID calls are absolutely necessary to any successful campaign. Campaigns who use Voter ID calls to find out what people care about are better able to target direct mail and digital media at just the right issues.
Don't forget, if you have someone ID'd by issue, you can tie their primary issues to their first and second candidate choice. If you are the second choice of an individual and you know what issues they care about, now you have something to work with.

CampaignHQ will get you the most accurate information possible in your Voter ID calls and once we've gathered your data, we can help you craft a strategy to turn out your supporters and persuade the undecided voters.