Award season is definitely upon us. We're having a lot of fun with it this year – it's such a great time to celebrate all the hard work and effort our team, and our clients teams, put in this past election cycle.
We'll do a rundown soon of our Pollie Awards, but it was recently announced that CampaignHQ was named as a finalist for several of the Reed Awards.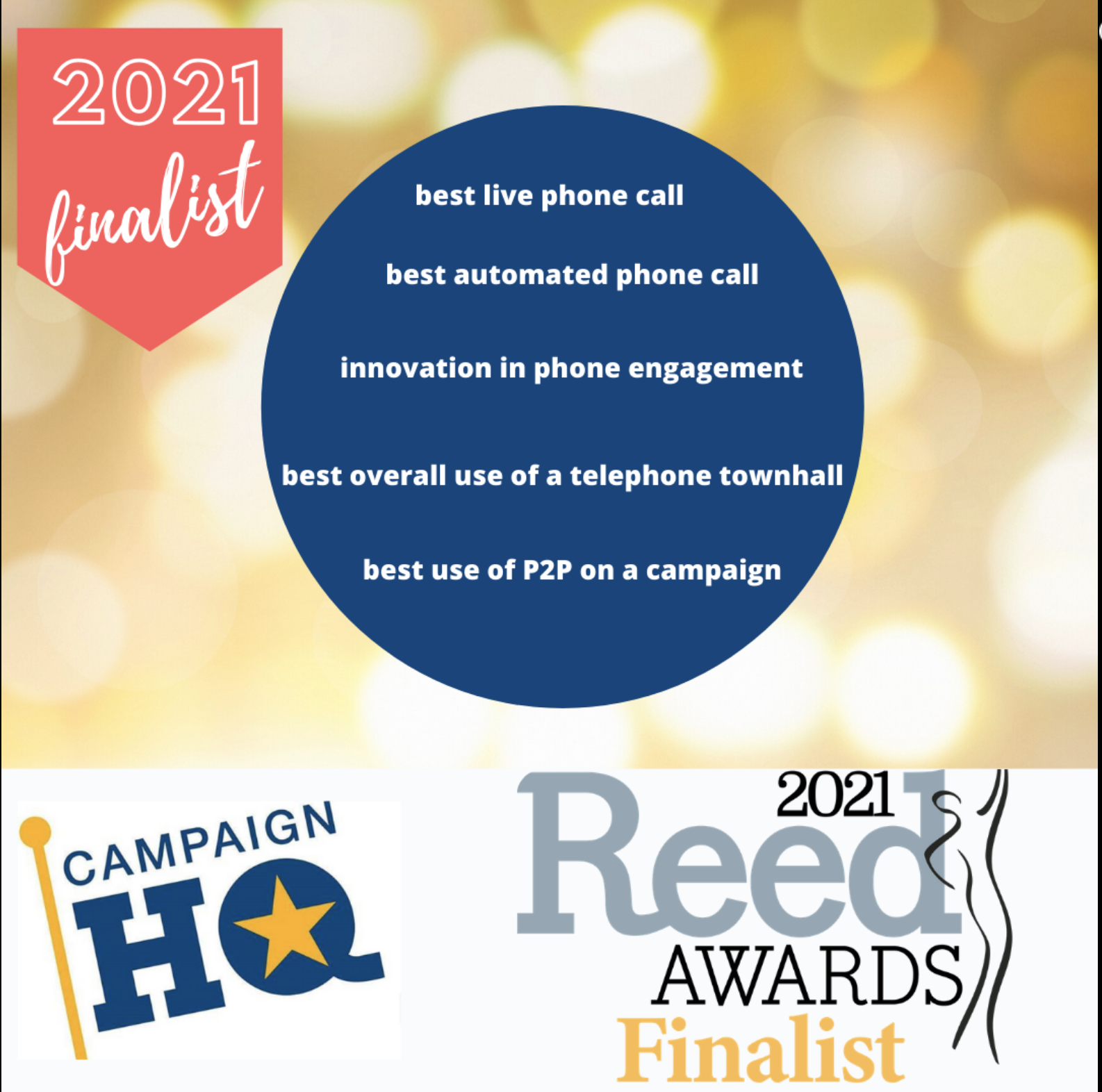 It's a tremendous honor for our team to be recognized, even as finalists. We are certainly proud of the work we do on behalf of our clients, and look forward to celebrating the Reed Awards soon.