Any experienced campaigner will tell you that anything can happen between now and Election Day. As we're approaching Election Day on Nov. 6th, I thought I would share more insights from our CHQ team on specific ways CHQ can help you ensure victory on the big day. Give us a call  so we can get to work for you – 1-(888) 722-4704. 
-Nicole Schlinger
President, Campaign Headquarters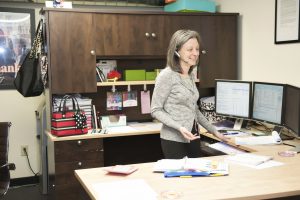 When two-term Iowa State Senator Bill Anderson submitted his resignation in September of 2017, it set off a series of campaign challenges involving voter fatigue, election rules, and bitter cold.
In December, State House District 6 Rep. Jim Carlin pulled off a narrow victory to fill the recently vacated Senate seat – 3,707 to 3,083 votes – over Democrat Todd Wendt.  What makes these results interesting isn't the victory, vote count, or margin, but that Carlin actually lost his home county of Woodbury (HD6) by 122 votes.
This set the stage for another special election on January 16th between Republican Jacob Bossman and Democrat Rita DeJong.  To win, Bossman and the Iowa GOP both knew they would need to mobilize more voters than turned up for the December special.  From volunteers knocking doors, a comprehensive absentee ballot mail program, and making calls to nearly every voter in House District 6, Team Bossman planned to leave no stone unturned.
The real drama starts just days before the election, when a mix-up at the Auditor's Office delays absentee ballot delivery until Thursday, Jan 11th when ballots need to be post-marked by the 13th.
The Republican Party of Iowa reached out to CampaignHQ for help keeping voters up-to-date.  Our dedicated, conservative call staff informed absentee voters of the ballot mix-up, and reminded them to get ballots turned back in during the narrow window.
Absentees are an important part of every election, but what makes this especially important is Jack Frost was playing his hand in the election this year as well.  Temperatures across the region had plummeted, with highs of -15 degree wind chills, lots of blowing snow, and the forecast getting colder and whiter.
By the time Election Day rolled around, winter still had not let up.  On January 16th the polls open with a -20 degree wind chill and a white-out snow storm.  More calls from CampaignHQ are requested, with a simple message for every voter who missed both absentee ballots and early voting:  "If you can make it to the polls safely tonight, please do.  Many cannot, so YOUR vote today is especially important."
It worked! Republican turnout increased during the blizzard, with more voters reaching the polls than a month earlier during "balmy" 40 degree weather.  Absentee ballots only saw a small dip on the Republican side compared to a huge drop for the Democrats, who weren't able to execute a mail and phone program during the same compressed window CampaignHQ and the Republicans got their calls out.
Bossman won by 2,165 votes to 1,713.
Lauren Page from the Iowa GOP's House Majority Fund had this to say after the counts were in: "Thanks [CampaignHQ]!  Honestly, we couldn't have done it without you and your team.   Thanks so much for being easy to work with and for getting the job done under such short notice.  There's no way we could have gotten through all those calls, and the effect they had on turnout at the polls and absentee ballots is undeniable. "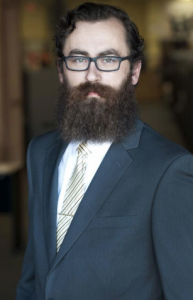 Walter Haynie
Campaign Headquarters, Campaign Director