Back to my book reviews, for just a second, I read Behind the Cloud at the time CampaignHQ was contemplating a move to Salesforce.
I figured it was worth finding out the philosophy behind a company before committing to the financial, organizational and emotional commitment a Salesforce build requires.
On the surface, I liked what Marc Benioff had to say. I understood and connected with the reasons why he left Oracle, why he chose to build Salesforce the way it is. All of these sound like good things, and I'm certain Marc Benioff is personally committed to them.
But the biggest lesson came in the months after I read this book and we signed the contract.
Our Salesforce experience in no way matched Marc Benioff's high standards.
At no point were mid-level Salesforce salesmen in any way emotionally committed to customer delight. they were very good at saying "Yes, Salesforce can do that." But not at making sure it actually DOES. They were exceptionally committed to making the appropriate number of contacts on the appropriate timeline, making sure we signed their non-negotiable forms, and then entering their daily activity into Salesforce.
We've been with Salesforce coming up on a year and we are on our fourth sales rep. So by the time we get one to figure out what we're doing … it's time to train another. Any time you want to change anything on your Salesforce account, it takes 7 approvals in 7 different departments. If that doesn't happen on time … tough darts.
That got me to thinking.
What is it like to be a brand new, relatively small customer at CHQ?
Looking back to 2012 … there's a lone invoice to an unknown candidate in a crowded Senate primary. It was a $100 minimum order project, sold to none other than Ted Cruz. Senator, I hope we did well for you. I suspect that since it was a lone $100 order with no follow up, we fell short.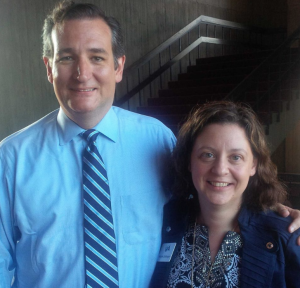 For the clients who trusted your calls to CampaignHQ in 2018 — if you were running for City Council or County Commissioner … I probably did not get a chance to meet you. So frankly, I'm not a lot different to you than Marc Benioff is to me.
Win or lose, I hope we exceeded your expectations.
You have my commitment I'll find out how your experience was. I know what it means.
Thanks for reading,
Nicole