Another Reed Awards post!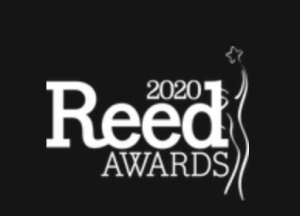 I can't help it – I love talking about the award-winning team we have at CHQ and all their successes they've had. I know many of them would say, while taking home trophies is fun, the biggest win of all is getting to help great candidates, campaigns and clients effectively deliver their message.
Here were some of the successes we had on behalf of our clients at this year's Reed Awards:
Innovation in Phone Engagement: Not Your Grandma's Telephone Townhall
As voters and campaign donors drop their cell phones at an increasing rate, we took what is perceived as an "old fashioned" method of voter contact and made it relevant, exciting and engaging fora  new generation. Sen. Ted Cruz invited campaign supporters via text, email, phone and tweet to jin his telephone townhall. While on the call, supporters could listen, ask questions, and transfer to a live operator to make a donation. After the call, we created an MP4 video to share via peer to peer text message, allowing even more people to hear his message.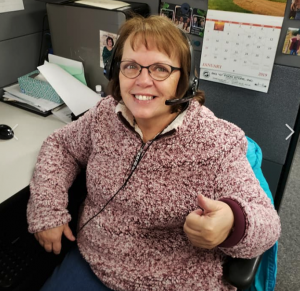 Best Automated Phone Call: You Know…That Love Letters in the Sand Guy
The 60+ Association is the country's leading organization advocating on behalf of conservative seniors. Each election season, their well-known national spokesman, Pat Boone, lets seniors know which candidates will best represent their values. In this case, we sent automated calls featuring Boone's unmistakable voice to support Nick Freitas, a Republican running as a write-in candidate for the Virginia House of Delegates. Freitas defied the odds and won by a 56-42 margin.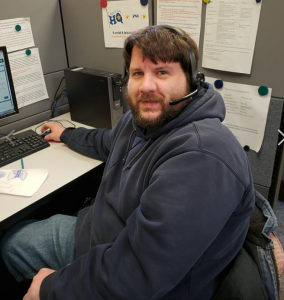 Best Use of P2P on a Campaign: Partnered with Campaign Solutions
Campaign Solutions and CampaignHQ have worked with a high-profile candidate on building out a texting program. Using Campaign Solutions' dynamic MMS feature, GIFs or video directed to personalized landing pages has been successful in raising money for the candidate.
It was an honor to win these awards and a testament to our great team at CHQ. Our aspiration of excellence is the best award we can give to our clients. We are not just a call center, we are conservative communicators with a mission to better the future.
Thanks for reading,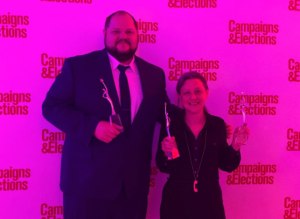 Nicole Schlinger