I know we closed the books on 2018 a few weeks ago now, but I thought I'd take a quick look back on the year in terms of books.
Coming in at 38, this is the fewest books I've read in a year since I began tracking in 2013.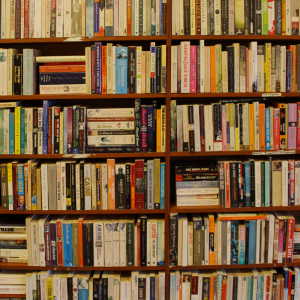 Like Ryan Holiday says, "I promised myself a long time ago that if I saw a book that interested me, I'd never let time or money or anything else prevent me from having it … Enjoy these books, treat your education like the job that it is, and let me know if you ever need anything."
I'm setting might sights on 2019 to for more exciting books to come (which I'll preview in another post). But here is my complete book list for 2018, if you're interested.
https://medium.com/@nicoleschlinger/my-complete-book-list-for-2018-nicole-schlinger-c15b52dc0f0
I'd love to hear your thoughts if you've read any of these or suggestions for books to add to my 2019 list.
Keep reading, friends.