Recently, I had the chance to do a podcast –  this was my first podcast, so now I am very hip. I spoke with Justin Grubbs, host of Winning the Tough Ones.
On the show, I went through the history of phones and political campaigns, giving a look on how the industry has changed since I've been involved. Organizations who didn't adapt early to  people dropping landlines do not exist anymore. At CHQ, we adopted a mobile-first strategy and are leading the way to new technology like peer-to-peer texting.
I also chatted with Justin about how Campaign Headquarters influenced the fights on Merrick Garland and Obamacare.
I had a lot of fun and am thankful to Justin for letting me come on his show. By the way, you should listen to some of the other guests he's had on -some of my great friends and people I admire like David Kochel, Jeff Roe, Eric Branstad and Chuck Larson – along with great campaign strategy for everything like fundraising to yard signs, and everything in between.
And if you have a podcast, I'd love to come chat! You can listen on Apple , on Google  or through RSS feed here.
Thanks for listening!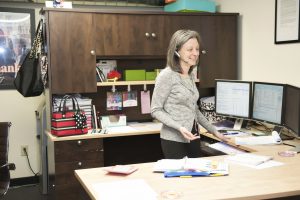 Nicole Schlinger