I've been doing quite a bit of work lately with the team over at Campaigns & Elections. If you've missed some of that, check out these posts here and here.

In the world of politics and consulting, Campaigns & Elections is really unmatched in the information and networking opportunities that they provide in this field. They have countless experts on-hand and even more that lend their voices to the constantly evolving world of campaigns.
It's been a lot of fun getting to have a deeper role in participating – I hope you'll check out my latest post for them, "The 5 Books Every New Firm Owner Should Read."
If you've been here long, you know my love of books. If you're new here, well time to catch up.
What are some books that you've found helpful in starting your journey?
Thanks for stopping by,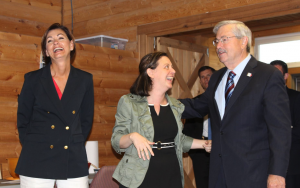 Nicole Schlinger