We made it through another fun-filled week – congratulations!
For this Fun Friday post, I thought I'd share a quick look at a few things I've been into lately. I like to share a few of these from time to time – most seem to revolve around books, purses, ABC's Shark Tank or politics. This list covers most of those bases.
Here's what I've been into:
Stop whatever you're doing and read this book. You're welcome.
A minor rant here – I cannot believe this. Shark Tank has jumped the shark. This is a legit business with 1. Actual Sales and 2. An owner who knew ALL of her numbers.
She has actually made money and had a plan for what to do with the investment. Kevin O'Leary even said, "you're a good operator." And YET … NO INVESTMENT! Lori Grenier said she "doesn't like cookie dough." Lies. She invested in "The Cookie Dough" bar on Season 5. Mark Cuban says he's "worried about obesity." Really? Does the snack bar at the Dallas Maverick's arena only serve lettuce? Seriously.
<steps off soapbox>
I've been thinking this myself lately, but Gretchen Rubin of course puts a much finer point on it. Thanks for saying what I was thinking. An updated take on TR's Man in the Arena. You can always laugh at him (or her) … but you're the one on the outside who did nothing and accomplished nothing.
Have a great weekend,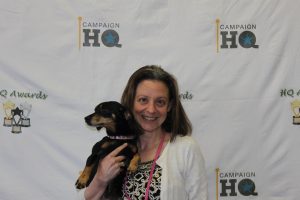 Nicole