Hopefully you missed back in January when the Albany Times Union mocked Congresswoman Stefanik as "childless."
Here was Stefanik's response: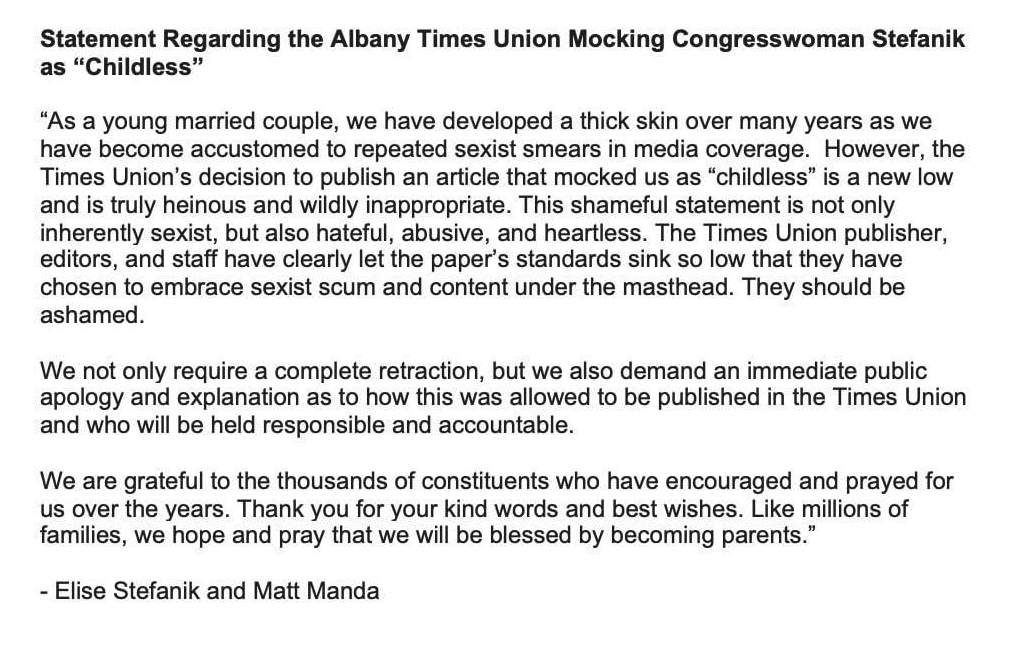 I applaud Congresswoman Stefanik for her measured statement. I am not sure I would have been so nice.
I've worked my entire life in politics. I know the slings and barbs that come with the game. I've been on the throwing and the receiving side of them.
But this … this is not politics. It's disgusting. It's sexist. It's vile. And every single American should be calling this out.
Maybe Stefanik wants children and can't have them. Maybe she doesn't want them. Either way – that's none of your business.
Judge her on how she does her job, her votes, her speeches and comments – never. this.