Back at the beginning of the year, I submitted a piece for Campaigns & Elections featuring my predictions for 2020.
Take a look into my crystal ball:
The 2020 cycle will go next-level starting in February with the Iowa Caucuses. President Trump's campaign will swarm the state with surrogates, including many who are getting attention as 2024 GOP contenders. By the time June rolls around, 2024 hopefuls of the on both sides of the aisle will begin visiting Iowa, under the guise of "helping the ticket." How serious they are can be determined by how many miles they are willing to drive from the Des Moines airport.

As we near Election Day in November, you'll see a significant uptick in campaign spending on peer-to-peer texting. This new tech, which successful campaigns are now harnessing to their extreme advantage, will far eclipse robocalls. Campaigns that use P2P texting as a real-time conversation tool will see the greatest impact. This area remains a bit of the "wild west," so rest assured, regulations are coming after the 2020 cycle.
You can read them all here – there are some pretty fun ones.
Thanks for reading,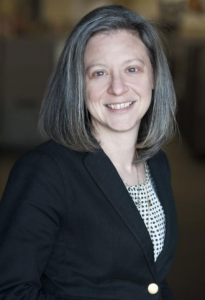 Nicole Schlinger