I know I have mentioned the Startup Caucus on here before, but I wanted to spend some more time really discussing this innovative idea.
"Accelerator" seems to be a very buzzy word. You hear it in the insurance industry, even spilling over into the agriculture industry recently, it's should not be shocking that politics is coming online with it's own.
And why not?
We should be setting up a space for innovation and collaboration in the political space where Republican-led companies can not only succeed but lead the way when it comes to new technologies.
Here is more:
Startup Caucus invests in companies that build products or platforms rather than agencies or consultancies. This is critical for achieving Startup Caucus' goal of deploying innovative technology at scale up and down the ballot for candidates at every level and with every budget.

Startup Caucus is different than a traditional accelerator because we provide portfolio companies with specific training, education, and mentorship to accelerate their success in the political market.
Startup Caucus believes it's time for conservatives to practice the free market capitalism we preach when it comes to politics and invest in products and sustainable businesses – and I couldn't agree more.
This is an area I'm proud to be a part of. 
What questions do you have?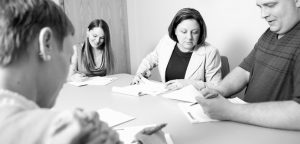 Nicole Schlinger