Welcome back to our new series – Workin' Like a Dog. We're taking a fresh look at how CampaignHQ can deliver your message and help you win.
Today we're workin' like pugs!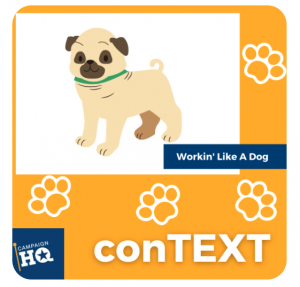 Pugs may be little, but they pack a punch. The same can be said for peer-to-peer texting. While you have limited characters to work with, peer-to-peer texting is good for EVERYTHING. 
Introduce yourself to voters having a two-way conversation.
Share a 20 second TV commercial directly to the voter's phone, giving them a better glimpse of who you are.
Engage low propensity and undecided voters who are notoriously hard to reach.
Share polling location information with voters you are trying to turnout.
Fight back against political attacks or disinformation.
We can share images, sound, video, and website links via conTEXT peer to peer text message.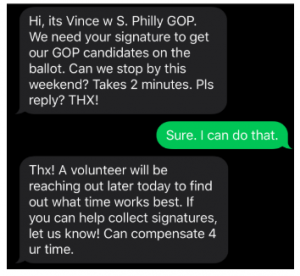 Election Day is just around the corner, but we can still fit you in our conTEXT schedule. If something unexpected pops up, please give us a call right away – we can help you turn the narrative around.