I'm back with another fun Workin' Like a Dog post. We're taking a fresh look at how CampaignHQ can deliver your message and help you win.
Today we're workin' like corgis!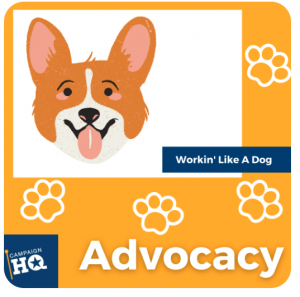 Corgi's are herding dogs and that's exactly what Advocacy calls can do for you – herd voters or the public in the direction you want them to go.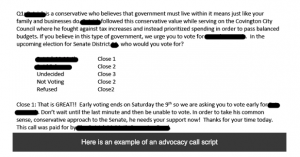 Here are a few tips to help you get the most from your advocacy campaign:
Have a script that branches out to different messages based on what the voter tells you. If they are going to vote for you, ask if they would like a yard sign or absentee ballot request. If they are undecided, direct that voter to your website to find more information. This makes your message more personal and relevant to each voter, while still remaining on script.
Leave messages on the final attempt. There are certain voters who simply will not answer the phone. If you don't leave a message, they will never hear from you.
As you get closer to election day, include a response to indicate who has already voted so you can remove them from your list.  
Here is an example of an advocacy call script.
The experts at CampaignHQ know how to identify voters and advocate your message through a smart combination of live and automated calling. Our persistent, knowledgeable, and effective campaign representatives can (and do) provide the margin of victory.