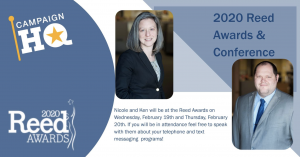 Award season is upon us.
Ken and I recently attended the Reed Awards in Atlanta. The Reed Awards is hosted by Campaigns & Elections magazines as a way to recognize companies in the political world that are delivering exceptional content and products.
We had some fun before the big event. Shane D'Aprile from Campaigns and Elections called our gift "major league swag!"
At my presentation, we may have slipped in some swag for the attendees. Oh, and I also talked about how your campaign can benefit from a great phone program.
We had a great time. More from the 2020 Reed Awards soon.
Thanks for checking in,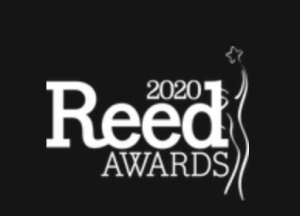 Nicole Schlinger