Another year, another CPAC is upon us. If you live under a rock, CPAC or the Conservative Political Action Conference, is an event held every year that brings together conservatives from across the country. Here's more from their site:
ACU founded and hosts the annual Conservative Political Action Conference (CPAC), the birthplace of modern conservatism.  CPAC combines ideas with action to leverage the strength of thousands of grass-roots activists to break through the resistance of Washington's powerful elites.

The four-day conference begins with Activism Boot Camp, an unparalleled initiative that brings together the finest conservative organizations involved in activism training and campaign management.  The remaining three days of the conference unite the political leaders of the conservative movement with the people who make up the movement.  As President Ronald Reagan said in 1985, "CPAC is the opportunity to dance with the one who brung ya."

The powerful combination of knowledge and activism is critical for the advancement of conservatism.  Under its new leadership team, ACU has launched CPAC 365, a nationwide effort to do the work of CPAC year round.  This initiative will ensure the growth and continued success of the grassroots conservative movement by keeping it educated, equipped and motivated for principled and effective action.
CampaignHQ will be represented at CPAC by myself and Walter Haynie, campaign director at CampaignHQ.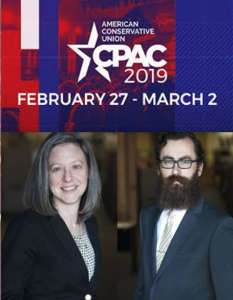 We will be prominently featured in the lobby bar, where we're looking forward to talking about how we can give your phone or text campaign a big boost for 2019.
You can follow what's happening at CPAC through their Twitter account, but I hope you'll also follow our CPAC journey on Twitter or Facebook. We'll be brining you live coverage of the tremendous speaker lineup…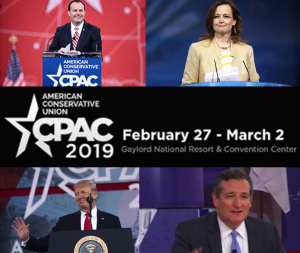 and what everyone really wants to know, what were they wearing?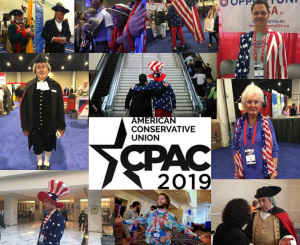 I'll be sure to post more updates after my wig and U.S.A. hat are back from the dry cleaners.
See you soon,
Nicole