With our current global climate and intense pressure from leaders all over our nation recommending individuals stay at home to stop the spread of COVID-19, we are left with candidates up and down the ballot unable to communicate with 2020 General Election voters.
The Republic is in jeopardy and our Nation comes down to the 2020 Election! How can you spread your message, but not your germs with voters? CampaignHQ can help!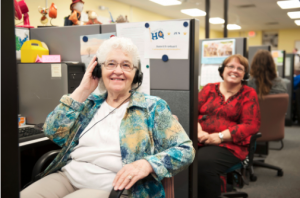 CampaignHQ is open and spreading the message for hundreds of candidates across the nation!
We are helping elected officials and candidates have a real-time interactive conversation with thousands of people via telephone townhall.
These telephone townhalls allow constituents to engage by asking their questions, answering polls, and voicing their opinions. By using CampaignHQ for your telephone townhalls you will receive a copy of your recording, data, and executive report shortly after your call.
With this information you have the ability to keep the conversation going even after the event has ended by having CampaignHQ send a 30 second sound file via automated call or developing an mp4 video using the same recording to text out to thousands who missed it!
CampaignHQ can help you to have the effective Voter ID, advocacy, and GOTV you planned for!
ID your voters with a quick automated survey or conTEXT peer to peer text message. Advocate for your candidate with live calls, automated calls, and conTEXT messaging. Get Out The Vote with a telephone townhall, live calls, automated calls, and conTEXT.
Whether you're battling a global pandemic or a tough opponent, you can count on CampaignHQ to help you devise a strategy to effectively communicate with your audience.
Give me a call at (888) 722-4704, and let's set up a time to talk.