In case you haven't heard, things in Iowa have been just a bit on the chilly side this winter.
So cold in fact, the local TV stations have been having a lot of fun with the weather report. Because, let's be honest, reporting these kind of temperatures is probably no fun at all.
Here at CampaignHQ, we're having a little fun and staying warm while continuing to make great calls for our clients. Did you know snuggling in blankets, drinking warm beverages and dialing all keeps you warm?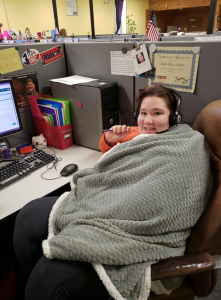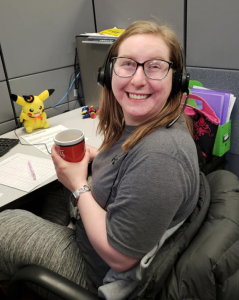 Our employees are even spending down time trying to keep our K9 friends warms by creating cozy sweaters. Won't our Chief Canine Officer look extra cute in this lovely creation being worked on by one of our Oskaloosa callers?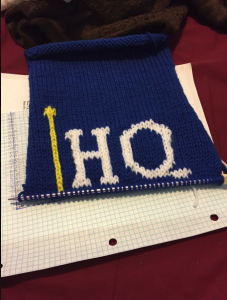 How have you been staying warm this winter?
Thanks for checking in,
Nicole