It's that time of year where schools are quiet and students have escaped for tropical locations to celebrate spring break.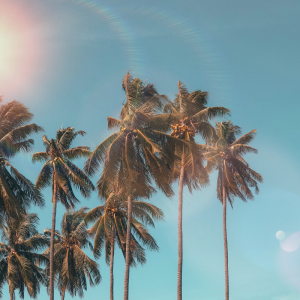 If you're not interested in sunshine and palm trees, maybe I can convince you there is plenty to do in Iowa over your spring break.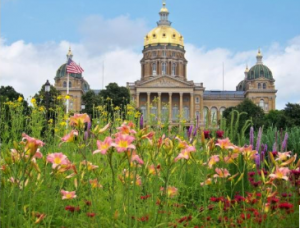 Maybe you should start with a tour of our beautiful state capitol. This remarkable building is constantly ranked on the most beauitful state capitol buildings lists.
Better yet, the governor and Iowa Legislature will be in session, so maybe you can catch some debate!
You should definitely get outside of the Des Moines metro area and take in some small town charm and lovely sights. Might I suggest Brooklyn? No, not Brooklyn, NY. I'm talking about Brooklyn, Iowa – home of CampaignHQ. There's plenty to do besides swinging by our office to say hi. You should absolutely check out the flag display. 
All this fresh air is likely to make you ready to eat. And let me tell you, nothing beats small town Iowa food. If you want a change of scenery, you should "pop" on over to Just a Small Town Grill in Montezuma for the very best jalapeno  poppers on the planet.
In all seriousness, Iowa is beautiful and full of exciting adventures, great food, wholesome fun and amazing people. You should do some exploring this spring break.  #ThisIsIowa
Where is your favorite Iowa stop?