We have a great staff at Campaign Headquarters – a passionate group of hardworking, attentive individuals that do a tremendous job of serving our clients.
One of the members of our "executive team" is Martha Waffles, Chief Canine Officer.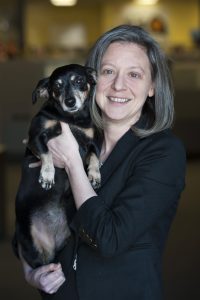 Martha Waffles came from the Heartland Humane Society in Ottumwa, Iowa. But if you ask where she came from, she'll tell you she came from the "Super Expensive Designer Dog Shop."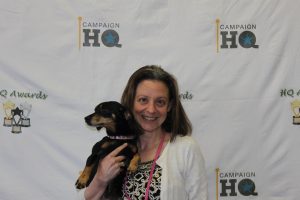 As the Chief Canine Officer, Martha Waffles does a lot of lounging, eating her favorite treat, Greenies and attending various events. She actually sends an annual email to our clients and friends.  She frequently reminds me that her newsletter is CHQ's most opened email each year.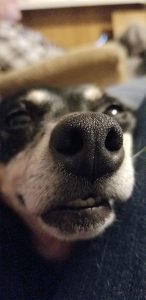 You can follow Martha Waffles on her Pinterest page for more frequent photos and happenings.