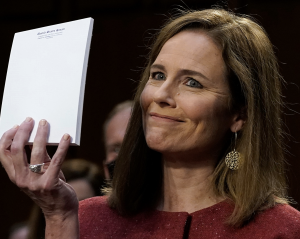 In honor of ACB becoming a U.S. Supreme Court Justice this week, I'm giving a shout out to Sen. John Cornyn for his thoughtful consideration of Amy Coney Barrett during her hearings. I particularly loved this part where she told the whole world of little girls it's awesome to be smart.
You can read more about the exchange here.
Being a smart, conservative woman is cool.