When your pipes burst and you need a good plumber, whose advice do you trust – anonymous Yelp reviews or a recommendation from friends?
90% of consumers surveyed noted that they trust recommendations from people they know, while 70% trusted consumer opinions posted online.
What the corporate advertisers of the world have figured out can easily be carried over to campaign world and with SwipeRed, we can help you do this today. 
Connecting volunteers with their own personal social networks is a more effective way of gaining supporters. Why do we have campaign volunteers – our most ardent advocates – call thousands of strangers with mind-numbing blind ID surveys?
Your campaign volunteers' time is your most precious and irreplaceable asset, stop wasting it. 
Put your best asset front and center, where it will get the attention of voters who will listen and respond with their vote. Have volunteers contact people in their own personal social network.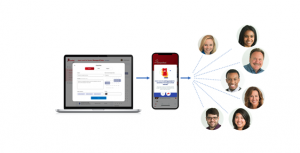 How SwipeRed™ Works:
Ask your volunteers to download the app
The app identifies their personal contacts who match your voter file
Give your volunteer campaign messages to share – issues, voting deadlines, about you, etc.
Your volunteers share YOUR message to THEIR friends by email, text, and social media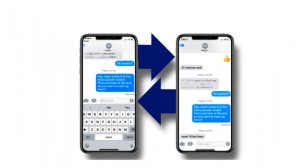 What's next:
Once you've super charged your volunteer effort and your volunteers are signing up more voters in less time … what do you about the rest of the voters in your target universe – call CHQ!
Our experts can help you reach the remaining targeted voters on your list in countless ways, including: Automated calls, Voter ID & Advocacy, GOTV and peer-to-peer texting.
We can even help you recruit more volunteers … that you can have sign up with Swipe Red.
Save your volunteers for the MOST impactful work and leave the rest to us.