In case you missed it, the Iowa Caucuses are the greatest and now that they're over we're missing them.
Back in January, we had some students from Grinnell College stop by our office to talk all things caucuses.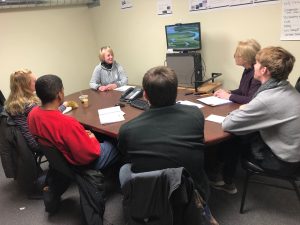 So many of our employees at CampaignHQ are veterans of several different Iowa Caucus Presidential campaigns, organizing from the precinct to national level. They have extensive years' worth of experience consulting on high-level statewide, congressional and senate races.
Students from Barbara Trish's class spent an afternoon at CampaignHQ to gain insights on the Caucus process, discuss issues taking center stage in this year's presidential campaign and discuss strategies of the different campaigns.
We had a blast talking to these students who were bright and engaging students from Grinnell College to our office to discuss the Iowa Caucuses. We recognize how important Iowans' voices are to kicking off the nominating process as a First in the Nation Caucus. It's something we do not take for granted and love sharing caucus history with others, including students.
Thanks for checking in,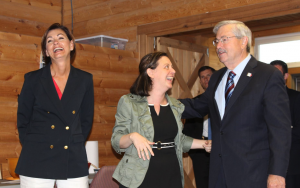 Nicole Schlinger